Men: We Hear You
For too long, men have been boxed into a one-size-fits-all category when it comes to their personal care needs. It's time we listened to what men really need, not what others say or think they need.
Introducing JĀSÖN® Men's, a collection of high-performance personal care products designed specifically to put men's hair and skin care needs front and center.
Available in 3 collections, each offering a Body Wash, 2-in-1 Shampoo + Conditioner, Face Moisturizer + After Shave Balm, Deodorant Stick and Deodorant Spray.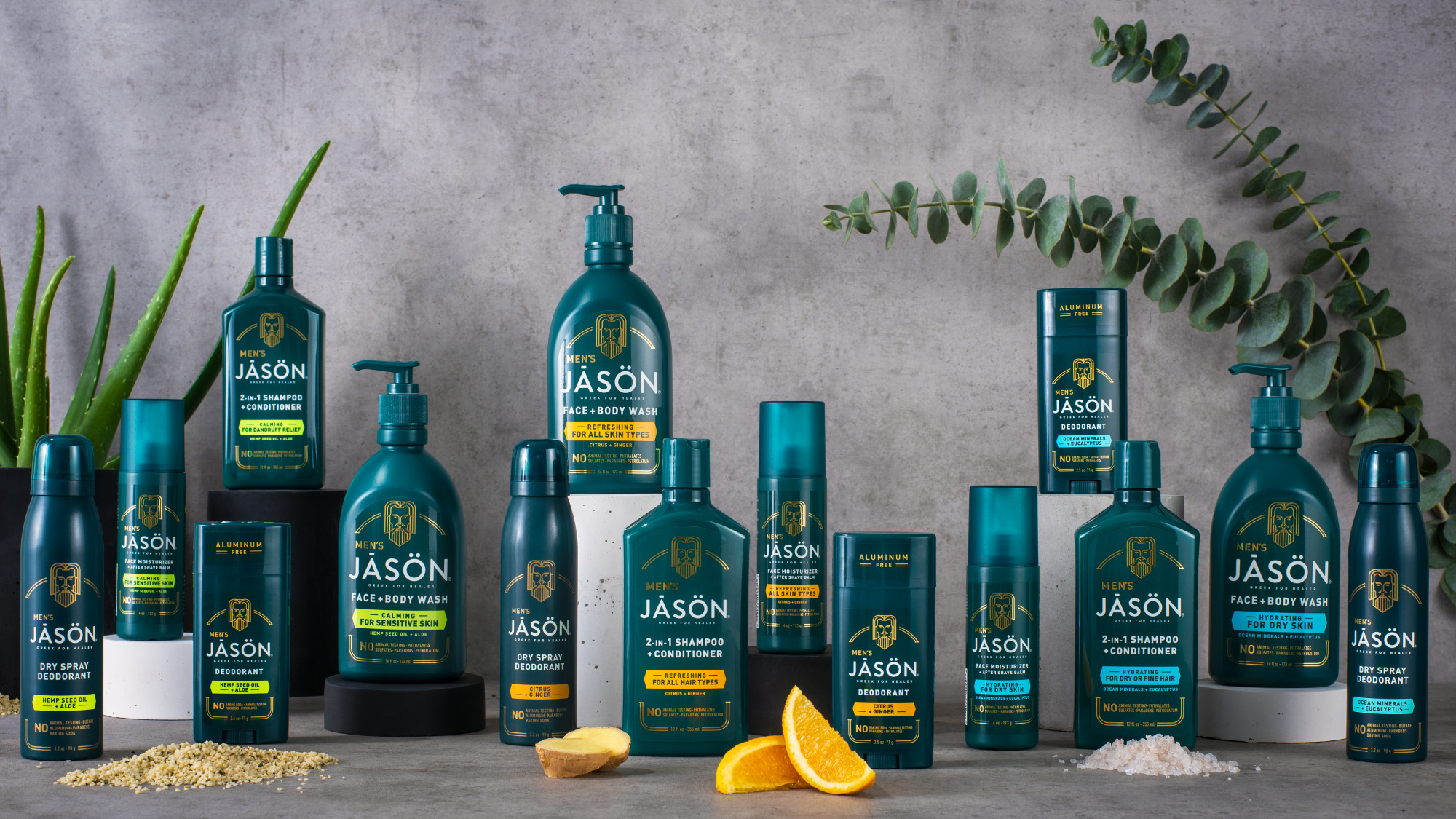 calming
Power ingredient
Aloe Vera
This succulent has a long history dating back to ancient Egypt. It is commonly used to soothe skin.
REFRESHING
Power ingredient
Citrus
Citrus fruits are known for their refreshing fragrance and high content of vitamin C.
Hydrating
Power ingredient
Ocean Minerals
Giant Kelp, Blue Algae, Irish Moss and Sea Salt are commonly found beneath the mysteries of he ocean.